About
1601creative: We are not just designers we are content creators!
Visit: www.1601creative.com.au |
Follow us on Twitter @1601creative
Country: Australia.
Member since: August 25, 2009
Reviews
"1601creative did an amazing job!! His work really exceeded our expectations. Very creative and innovative, as well as patient thru the editing process. Carl, you are amazing. We are big fans!! Irene and Valentina Brickell Periodontics"
Brickell Perio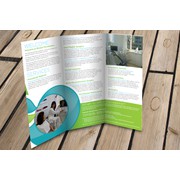 "Fantastic work, very accommodating to our requests for changes. Pretty much nailed the design from the first go"
Dabelsohn