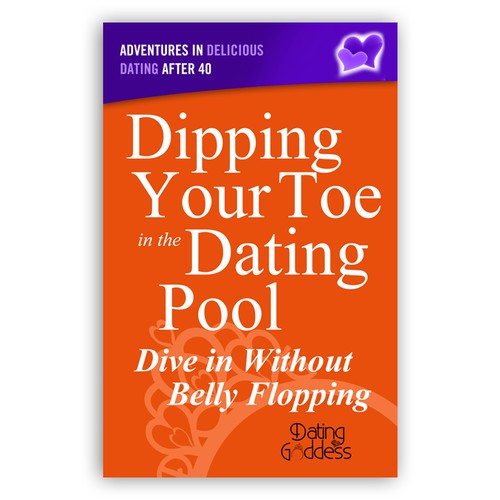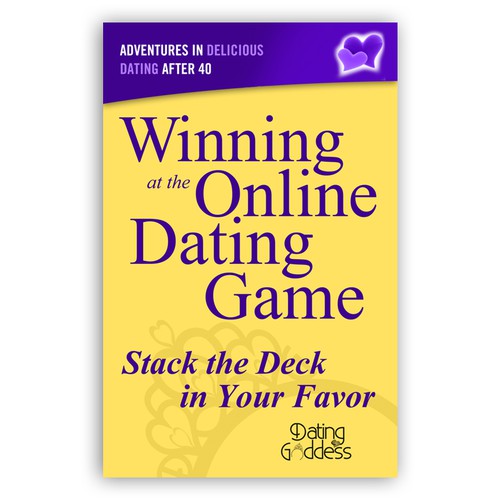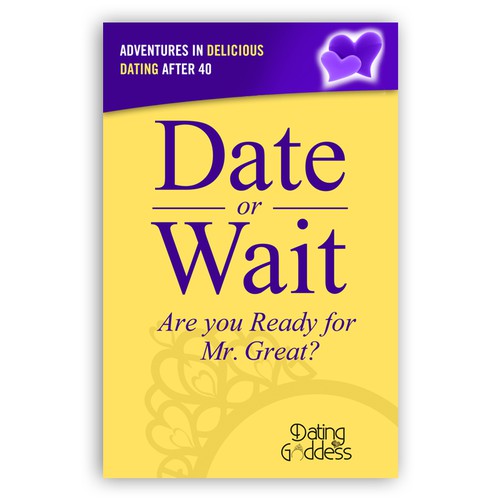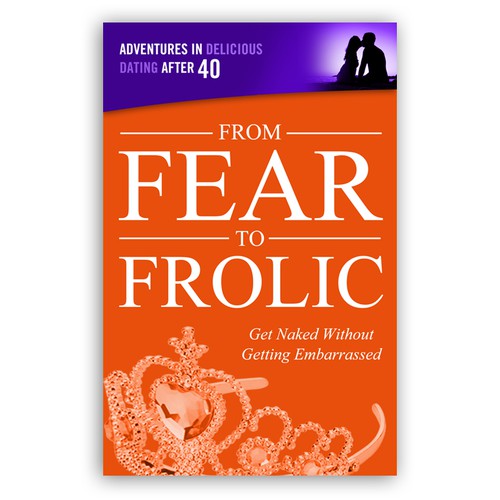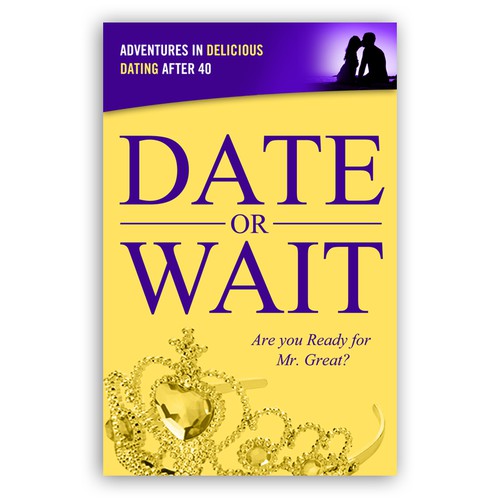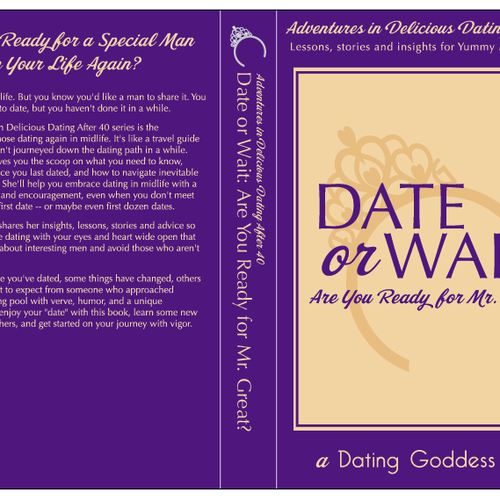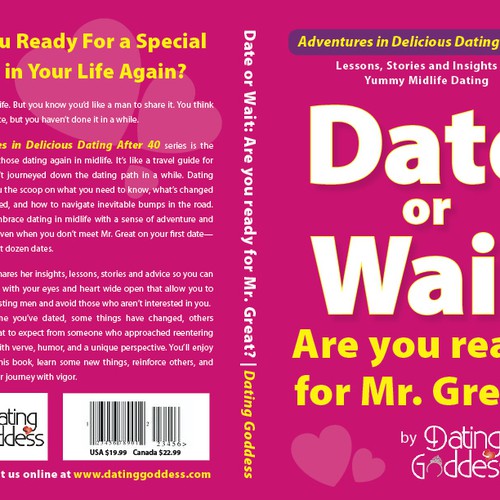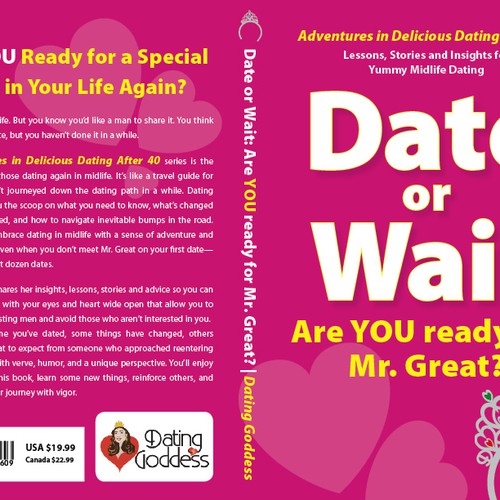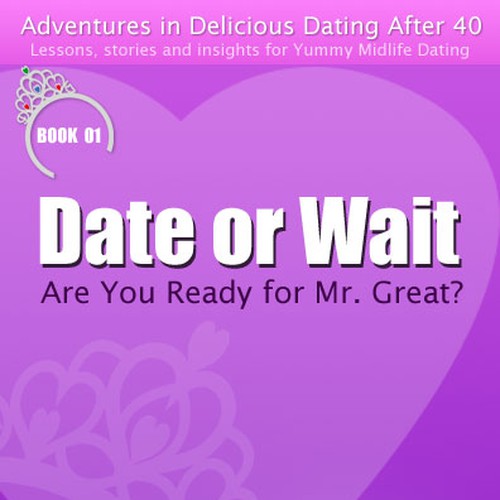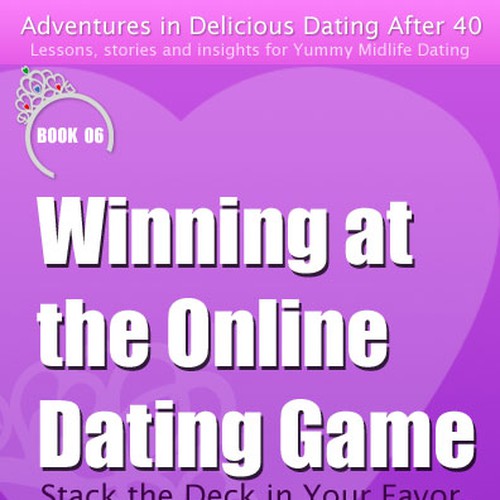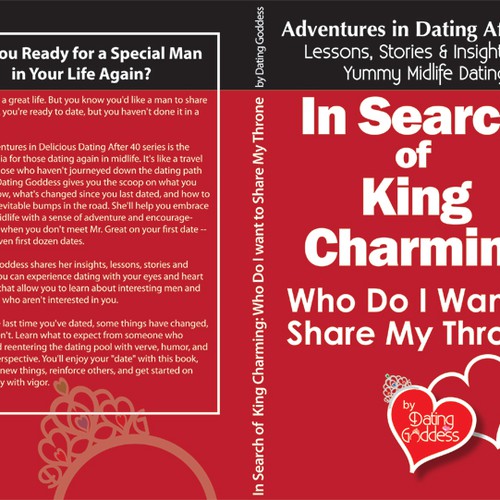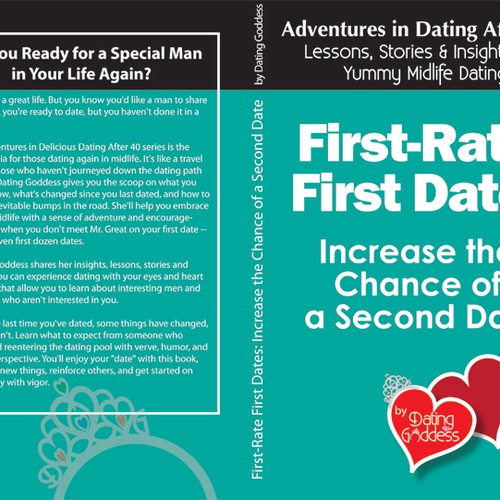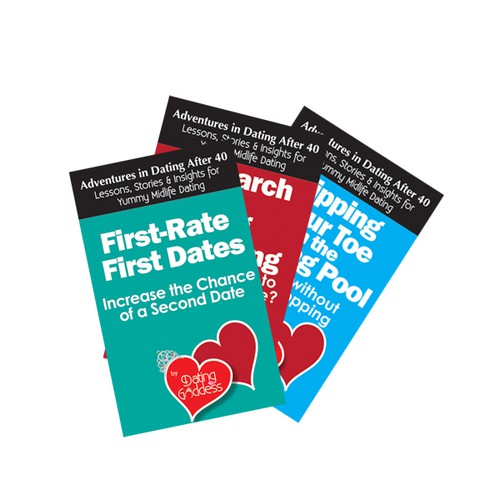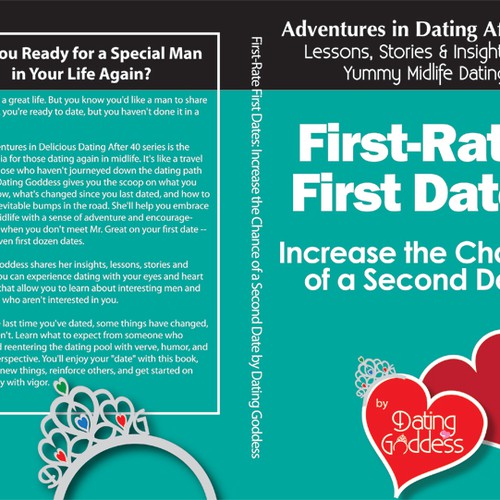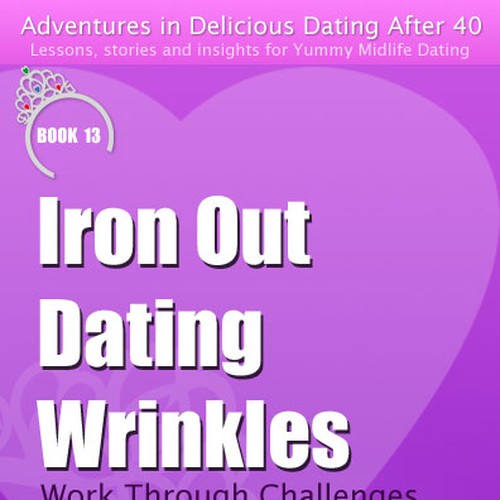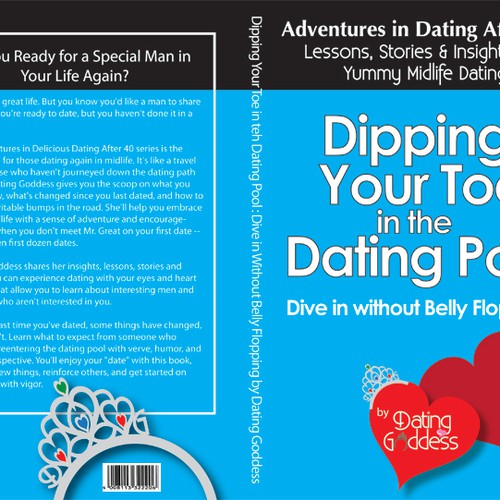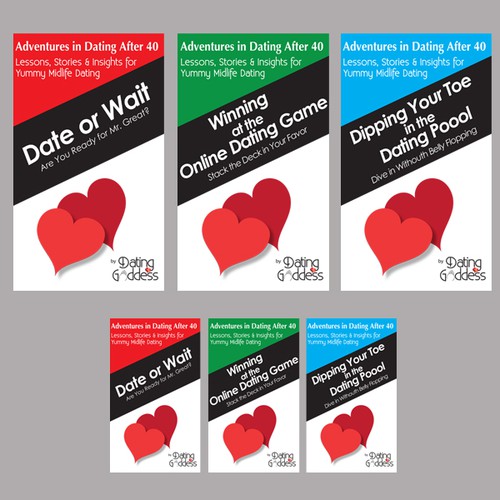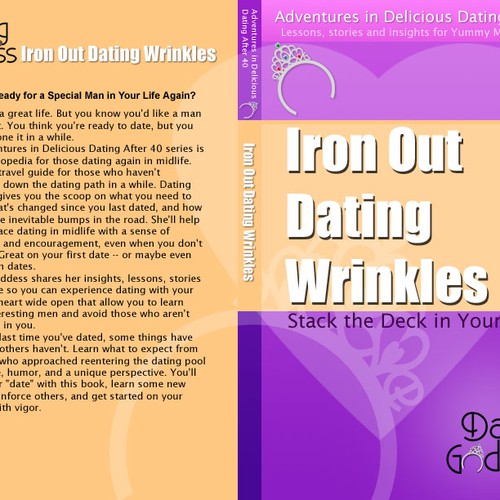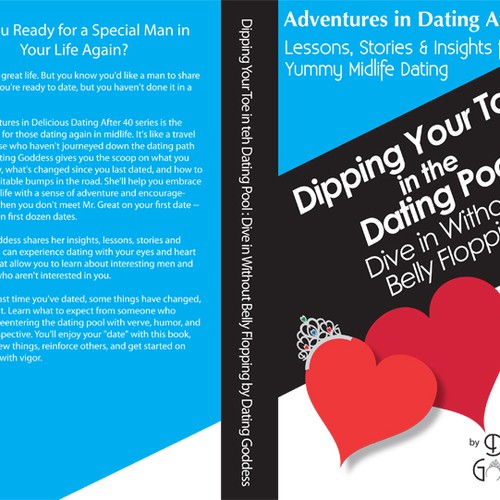 How R Morgan started their other graphic design journey
Summary
I'm looking for one cover and back template into which I can drop individual book titles for my Adventures in Delicious Dating After 40 book series.
Company name
Adventures in Delicious Dating After 40
What inspires you and how do you envision the design for your business?
Design cover/back template for 13-book series on dating after 40. The series is called Adventures in Delicious Dating After 40 and each book has a different title and subtitle. I need a template so each book looks like part of the series, but stands out as separate. (Along the lines of the "Dummies" or "Idiot's Guide" series, but more fun!) I have a logo designed which can be incorporated. To download
* Cover/back copy http://www.DatingGoddess.com/DateOr…erCopy.doc
* logo http://www.DatingGoddess.com/DG_LogoColor.jpg
* tiara left pointing http://www.DatingGoddess.com/pointi…ttiara.eps
* tiara right pointing http://www.DatingGoddess.com/Tiara_…d_right.ai
* first book http://www.DatingGoddess.com/1_Date_or_Wait.pdf
Here are the book titles:.- Date or Wait: Are You Ready for Mr. Great?
- Assessing Your Assets: Adding Up Your Attributes
- In Search of King Charming: Who Do I Want to Share My Throne?
- Embracing Midlife Men: Insights Into Curious Behaviors
- Dipping Your Toe in the Dating Pool: Dive In Without Belly Flopping
- Winning at the Online Dating Game: Stack the Deck in Your Favor
- Check Him Out Before Going Out: Head Off Dud Dates
- First-Rate First Dates: Increase the Chance of a Second Date
- Real Deal or Faux Beau: Should You Keep Seeing Him?
- Multidating Responsibly: Play the Field Without Being A Player
- Moving On Gracefully: Break Up Without Heartache
- From Fear to Frolic: Get Naked Without Getting Embarrassed
- Ironing Out Dating Wrinkles: Work Through Challenges Without Getting Steamed
Wants
- Important: These books will be sold mostly online so the titles have to stand out when seen in a thumbnail on a web site. So subtle won't work.
- I want to emphasize each book's title not the Adventures in Delicious Dating After 40 series, but the series name needs to be on the front somewhere.
- To a lesser degree, they will also be sold in the back of the room at speeches on dating after 40, so each book should have a different color or something that distinguishes them when they are all displayed on the same table. Please tell me what you'd envision that would make each book title stand out.
- The books will be 8.5 x 5.5 and will have between 100-150 pages, so the spines will vary in width.
- I need this designed in InDesign so I can make any changes down the road.
- These books are designed for midlife women readers who haven't dated in decades.
- My tiara in the design would be lovely.
- See the header at http://www.DatingGoddess.com for the purple that would be nice as an anchor color throughout the series. But remember each book needs to have some large element that makes the book stand out as different, but still keep the look of a series. I don't know how you'll do this, but you're the professional designer!
- I can send a PDF of individual books if interested.Contest prize would cover the vector based file, and both the source file and an eps file. Also, what would be your charges will be to alter each cover?
Don't want
Boring. Staid. These books are fun but poignant; sage advice mixed with humor. The covers and titles will what makes these books sell. I've got the titles -- now I need you to come up with a "must buy" cover template.
Free features
Open contest

Fast-tracked
We've found some similar contests you might like